The following is the photo compilation of the Red Shirts gathering at Aksa from May 12th – 13th 2014. Thank you for the endurance of all the supporters and the United front of Democracy against Dictatorship vowed that we will continue with the fight against the Ammart regime until the power truly belong to the people. And as a reminder to the Ammart: THE RED SHIRTS DO NOT WANT APPOINT GOVERNMENT AND WILL NEVER ACCEPT AN UNELECTED PRIME MINISTER!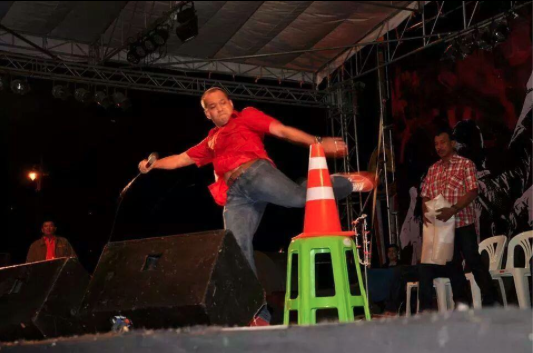 Nattawut Saikua, Secretary of the UDD kicked "Gruay" (Traffic Cone) or aka PDRC's chairperson for causing injuries to innocent peoples (photo by @Bykuren29)

UDD co-leaders on stage while standing on attention at the Thai national flag at 6PM.


UDD Volunteers cleans up Aksa rally site.

Dr Weng Tojirakarn, UDD co-leader giving interview to DNN Channel.

At UDD Exhibition tent, Men and Women from UDD Bangkok chapter are making a sign post.


UDD co-leaders waiting to go on-air at a makeshift of Asia Update's studio.

Thida Tavornseth, Chair of the UDD advisory board giving TV interview to Asia Update Channel.